Beautiful in appearance and unique in musical terms, the violin is an aristocratic instrument with a rich history that enchants and captivates the listener. The thorny path of a violin virtuoso is quite difficult and requires dedication, patience, and constant practice. And the question immediately arises – are violin lessons worth it? Undoubtedly – yes, because it is an exciting musical journey that will take you to a wonderful and unpredictable world of creativity, sound, and joy.
It can be a game for yourself and self-development, or you can aim for professional performances and opportunities to compose music and perform complex violin parts. That's why setting clear goals and consistent steps is important to help you progress.
Self-taught vs professional instruction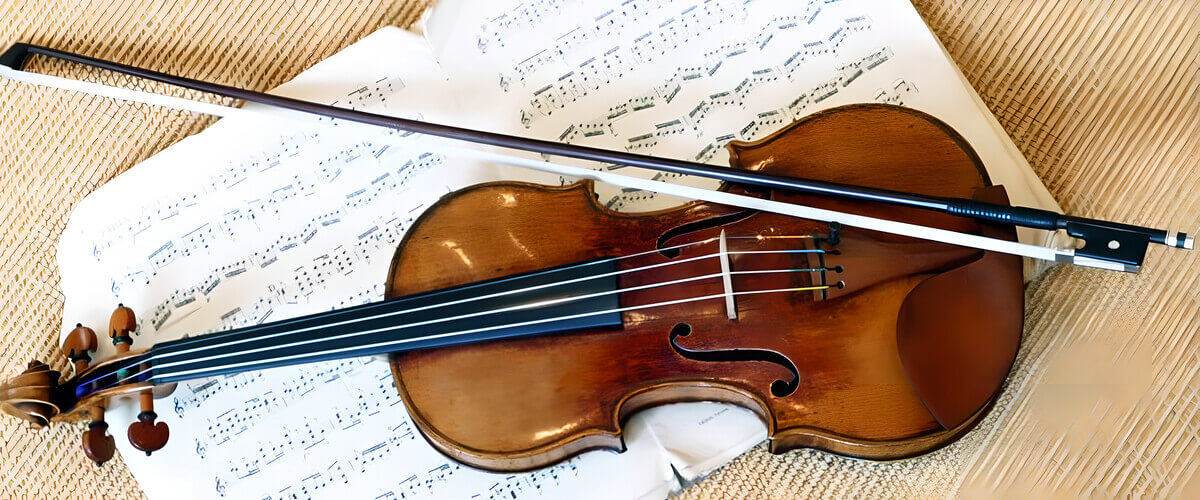 Should I take violin lessons, or can I learn to play the violin without formal lessons? Of course, you can find unlimited learning materials on the Internet, you can set your schedule, you are not tied to a teacher, and you are your director with minimal investment.
However, formal violin lessons have some advantages vs self-taught, and here are some of them:
A professional will help you choose the right size instrument and check its sound because a quality instrument is not easy to find, and there is a high probability of buying a poor-sounding copy.
The teacher has a clear lesson structure that takes into account your strengths and weaknesses.
Feedback from your teacher allows you to receive more in-depth instruction and to pay attention to inaccuracies, which minimizes gross mistakes in the future.
During the lessons, you will have the opportunity to meet other musicians and try out group performances, which will also have a positive impact on your creative development.
Thanks to the system, regularity, and teacher's experience, the lessons will bring you as close to progress as possible, using your efforts and time effectively. They will not allow you to get confused or stuck at any point, ultimately losing motivation on the way to achieving the goal.
Online vs in-person lessons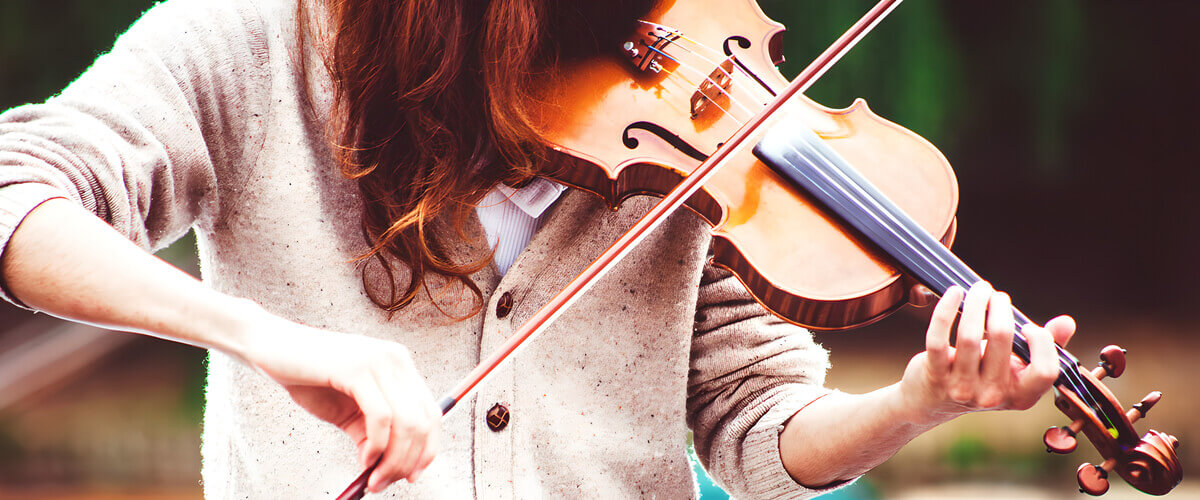 Today, there are many online resources for successful and effective learning in the field of music because they offer some advantages, namely:
Convenience, which allows you to study in any location that suits you.
Access to a wide range of qualified teachers from around the world gives you more opportunities to find a teacher that matches your preferences.
Flexible online lesson schedules.
Online lessons are often less expensive than instructor-led lessons.
However, there are some drawbacks to online violin lessons. The limitations of the digital screen and the lack of personal feedback from your teacher make it impossible to monitor your posture, hand position, playing technique, and other physical nuances, which makes it difficult to make corrections and adjustments to your performance and many mistakes may go unnoticed. Technical problems with connectivity, video, and sound quality can also disrupt the lesson.
Based on all the above, it is impossible to determine exactly which method will work 100%, it all depends on many factors (availability of free time, self-organization, financial capacity, etc.), and only you can determine the best option for training.
Frequently asked questions
Do I need any prior musical experience to start learning the violin?
The violin is a versatile instrument that beginners of all ages can learn to play, whether they have a musical background or not. So having some musical experience is an advantage, but definitely not a requirement.
What is the best age to start learning the violin?
It all depends on the individual's abilities and goals. It may be helpful to start at an age when you are genuinely interested in learning to play the violin.
If you want to pursue a professional career, you may want to start earlier so that you have more time for intensive study. If you are learning for personal enjoyment, you can start at any age.
Can adults learn to play the violin, or is it mostly for children?
An early start can help develop a strong foundation, musical ear, and more advanced techniques, but this requires parental involvement and patience.
As an adult, there may be some challenges with physical flexibility and coordination, but it is adulthood that comes with a heightened sense of musical appreciation, discipline, and determination.
What kind of progress can I expect to make within the first few months of lessons?
It all depends on how much time you are willing to devote to learning, your musical experience, and your learning style. First, you need to learn the anatomy of the instrument, what a bow is and its role in the sound of the violin, proper posture and positioning of the instrument, reading notes, and playing sounds. So, in a few months (even with intensive lessons), you will gain basic experience, get used to the tool, and be ready to take the next step in learning.