The blues, with its raw emotions, soulful melodies, and heartfelt lyrics, has long been regarded as one of the most influential genres in music history. In this article, we delve into the realm of blues, and I'll tell you about the best blues albums. The selection is based on critical acclaim, commercial success, and the album's influence on the blues genre. These greatest blues albums are a true treasure of humanity that have not lost their brilliance even after decades!
Overview of the genre
Originating in the late 19th century in the Deep South of the United States, the blues was born out of the experiences of African Americans, particularly those living in rural areas. The early form of the blues, known as country blues, emerged as an introspective musical expression, often accompanied by guitars and harmonicas.
A Great Migration brought African Americans to urban centers in the early 20th century and gave rise to urban or classic blues. Artists like B.B. King, Muddy Waters, and Howlin' Wolf emerged during this period, introducing new, energetic blues records.
The blues had a profound impact on a foundation for numerous genres, including rock 'n' roll, rhythm and blues, and soul. In the 1960s, the blues experienced a revival as British musicians, most notably bands like The Rolling Stones, The Yardbirds, and Led Zeppelin, embraced and reinterpreted the blues sound. Today, the blues continues to evolve, with contemporary artists keeping the tradition alive.
Top 10 best blues albums
"King of the Delta Blues Singers" by Robert Johnson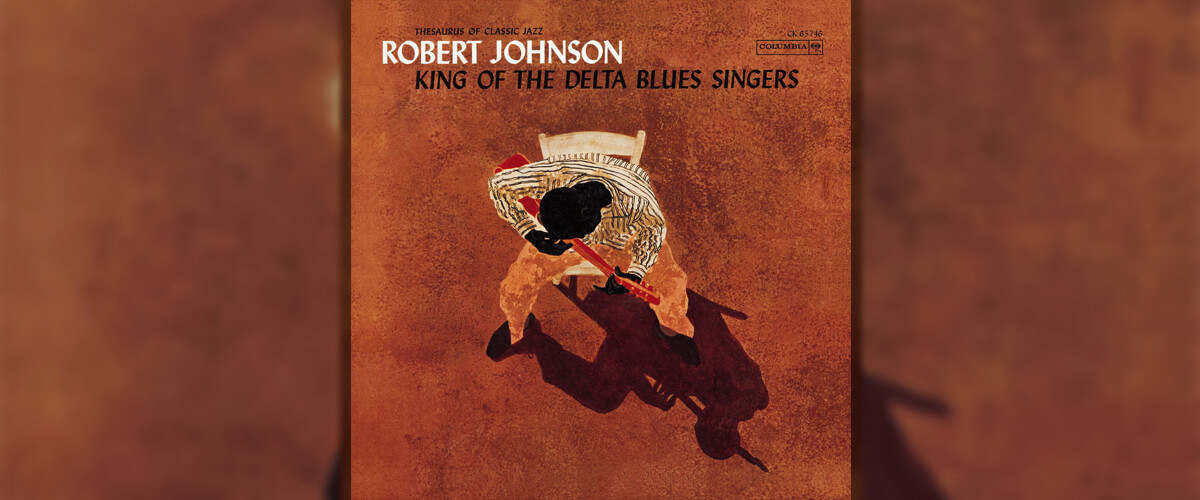 It is a seminal album by American blues musician Robert Johnson, which was not released during his lifetime but in 1961. The album brought Johnson's unique sound and played a significant role in the blues revival of the 1960s.
Notable tracks on the album include "Cross Road Blues," "Hellhound on My Trail," "Love in Vain," and "Me and the Devil Blues." These songs showcase Johnson's virtuosic guitar playing and his evocative storytelling.
Musicians such as Eric Clapton, Keith Richards, and Bob Dylan have all cited Robert Johnson as a major influencer.
"Live at the Regal" by B.B. King
This is a live album by American blues artist B.B. King, released in 1965 and became one of the top blues albums in history.
The album epitomizes the Chicago blues sound with B.B. King's soulful singing, expressive bends, and precise phrasing.
The popular tracks "Sweet Little Angel," "How Blue Can You Get?," and "Every Day I Have the Blues." demonstrate B.B. King's virtuosity as a guitarist and his engaging storytelling.
Its release coincided with the blues revival of the 1960s, and B.B. King's signature style has inspired countless guitarists.
"Hoodoo Man Blues" by Junior Wells
The best-selling blues album of all time by harmonica player and vocalist Junior Wells was released in 1965. It is considered one of the quintessential Chicago blues albums.
The album highlights Wells' powerful harmonica playing, while Guy's guitar work adds a fiery dimension to the music.
Popular tracks on "Hoodoo Man Blues" include the title track, "Snatch It Back and Hold It," "Shake It Baby," and "Little By Little."
The album remains a revered classic, essential for any blues enthusiast interested in exploring the rich heritage of American music.
"Texas Flood" by Stevie Ray Vaughan and Double Trouble
A blues-rock album by the American guitarist Stevie Ray Vaughan and his band Double Trouble was released on June 13, 1983. Vaughan emerged as one of the most influential guitarists in blues and rock music history.
It is filled with explosive guitar solos, powerful riffing, and a rhythm section provided by bassist Tommy Shannon and drummer Chris Layton.
In addition to the title track, "Pride and Joy," "Love Struck Baby," and "Mary Had a Little Lamb" also stand out.
The album revitalized traditional blues elements with modern energy, bridging the gap between blues purists and rock enthusiasts.
"The Healer" by John Lee Hooker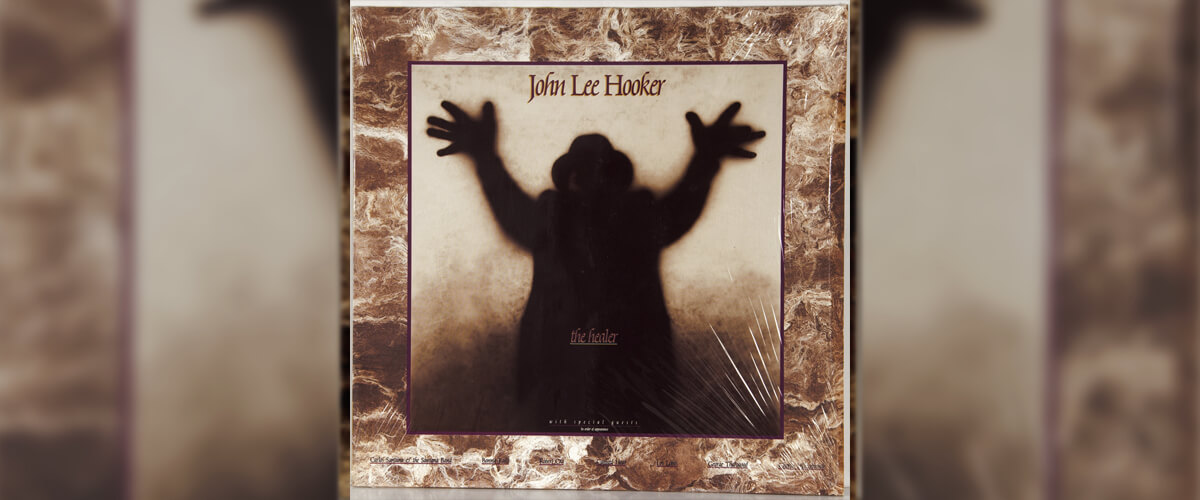 The critically acclaimed album by blues legend John Lee Hooker, who was known for his distinctive deep voice, and hypnotic guitar style.
It was released on September 13, 1989, featuring guest appearances by renowned musicians: Carlos Santana, Bonnie Raitt, Robert Cray, and George Thorogood.
The album is a fusion of blues, rock, and boogie tracks like "I'm in the Mood," "Baby Lee," and "Think Twice Before You Go." The guest musicians contribute their own unique styles, complementing Hooker's sound and adding depth to the album.
"The Healer" achieved commercial success, earning Hooker a Grammy Award for Best Traditional Blues Album.
"The Complete Recordings" by Mississippi John Hurt
It is a compilation album by Mississippi John Hurt, released in 1996, featuring all his known recordings between 1928 and 1929.
The country and folk blues album includes popular tracks such as "Stack O' Lee Blues," "Avalon Blues," "Frankie," and "Candy Man Blues." His distinctive blend of intricate guitar patterns and heartfelt vocals creates an intimate and captivating listening experience.
"The Complete Recordings" inspired countless folk and blues artists, and its impact can be heard in the work of musicians such as Bob Dylan, Taj Mahal, and Doc Watson.
"Blues Breakers with Eric Clapton" by John Mayall & The Bluesbreakers
This is a seminal blues album by the British band John Mayall & The Bluesbreakers. Released on July 22, 1966, the album became a benchmark for blues rock.
The album blends traditional blues elements with a more aggressive sound influenced by rock music. It features notable tracks such as "All Your Love," "Hideaway," and "Have You Heard."
"Blues Breakers with Eric Clapton" played a crucial role in popularizing the blues, both in the United Kingdom and internationally. It helped shape the sound of bands like Cream, Led Zeppelin, and the Jimi Hendrix Experience.
"Muddy Waters at Newport 1960" by Muddy Waters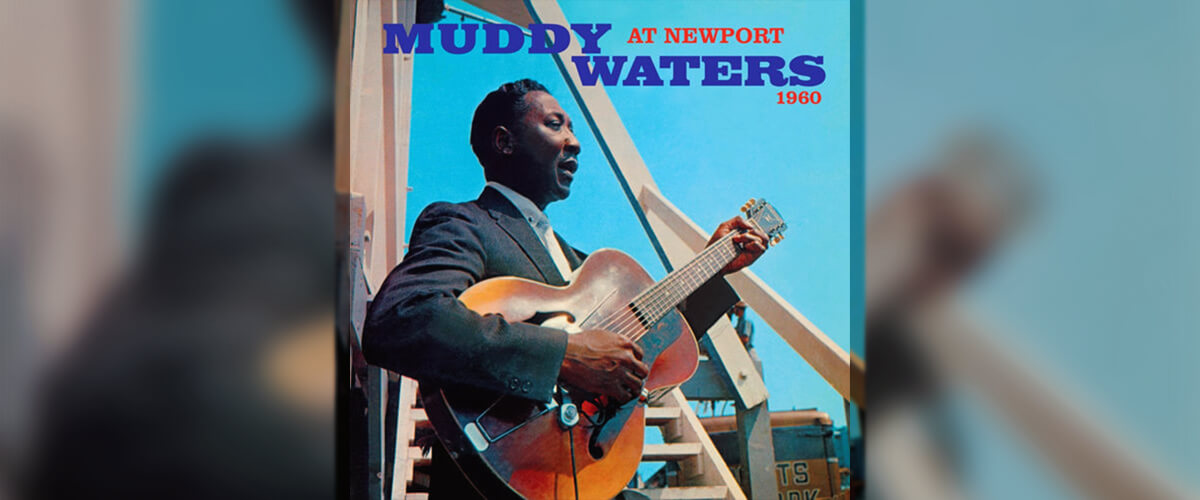 One of the essential blues albums by the legendary blues musician Muddy Waters, a pioneer of Chicago blues.
The album was recorded during the Newport Jazz Festival on July 3, 1960, in Newport, Rhode Island. It represents a moment where traditional Delta blues fused with the energy of Chicago's urban blues sound.
"I Got My Mojo Working," "Hoochie Coochie Man," "Got My Mojo Working, Part 2," and "Tiger in Your Tank." songs highlight Waters' masterful slide guitar playing and the infectious band's rhythm.
The album helped break down barriers and opened doors for black musicians.
"Blues in the Mississippi Night" by Little Brother Montgomery
This album is a 1982 lesser-known release. Little Brother Montgomery was a key figure in the development of blues piano playing, combining elements of ragtime and boogie-woogie with the blues.
Some of his notable tracks include "Vicksburg Blues," "No Special Rider," and "The First Time I Met You." These songs showcase his exceptional piano skills, heartfelt vocals, and lyrical storytelling.
"Blues in the Mississippi Night" infused the blues with elements of other genres and helped shape the development of blues piano.
"Chicago/The Blues/Today!" by Various Artists
Released in 1966, this album features recordings by prominent blues musicians who were at the forefront of the Chicago blues movement.
It encompasses a range of blues styles, from soulful ballads to fiery up-tempo numbers.
Popular tracks from the album include Otis Spann's "I Got a Feeling," Junior Wells' "Cut That Out," Buddy Guy's "First Time I Met the Blues," and James Cotton's "Cotton Crop Blues." Each track showcases the individuality of the artists involved.
The album received critical acclaim for its authentic genre representation and became a significant reference point for subsequent blues recordings.